Publications and speaker activities
I write professional articles and lecture at various training institutes all about topics in HR/Payroll.
Most articles are in German.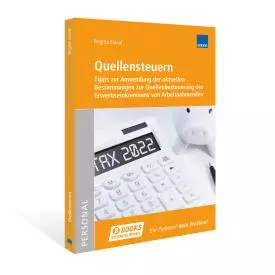 Business book (in German)
Tax at source – Law revision 2021 for practitioners; Weka Verlag
The 8th edition (as of January 2022) has been available since April 2022 and I have revised the book to include the latest findings one year after the implementation of the law revision.
Reading sample as PDF in German
Important clarifications by the Swiss Tax Conference's withholding tax group will be added to the 9th edition.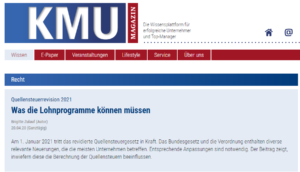 I regularly publish articles on various topics and new developments in the areas of social security, salary certificates, tax at source, expatriates, etc.. Some of them are publicly available.
Some of them are publicly available, others are protected. Don't hesitate to browse through them on the internet (most of them are written in German).
Or follow my blog. Here I publish important news on an ongoing basis.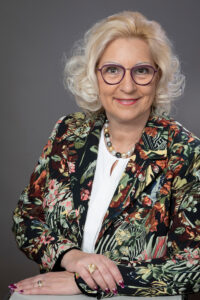 And here is my contribution to the CAS Payroll Expert at the ZHAW (in German):